October 2022 Challenge
---
After a loooong gap – Welcome to this month's challenge!
Your mission is to come up with a creative piece of writing up to 300 words in length, and incorporate the three nouns below.
The 3 nouns picked at random from the book 'An Irish Atlantic Rainforest', by Eoghan Daltun are : predator, sapling and canopy.
We have bought two copies of the book so far – one for ourselves, and one for a friend. We look forward to getting this important book into the hands of another person through this competition.
The images are created using an AI image creator using the noun as the seed word, along with "Irish Atlantic Rainforest".  That's a scary looking predator there – the stuff of nightmares!

Poems, limericks, and stories of all kinds are acceptable. There are no age restrictions, and you can use the nouns in any order in your piece. The aim is to get your creative juices flowing.
The winner will receive a copy of 'An Irish Atlantic Rainforest'.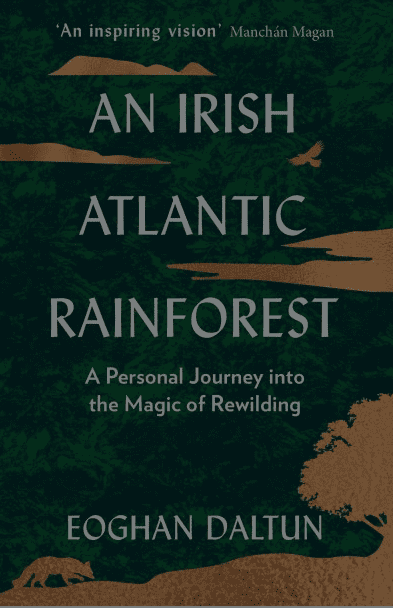 As a family, we feel strongly about supporting local bookshops and businesses and we fund the monthly prizes ourselves. On the entry form, you can nominate a local Irish bookshop where we will order the book to have sent out to you.
Closing date for entries is October 31st.
Are you up for the challenge? Click here to enter!